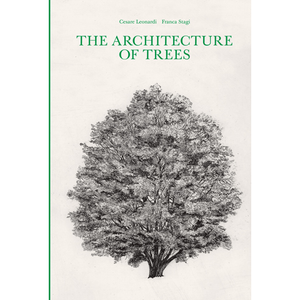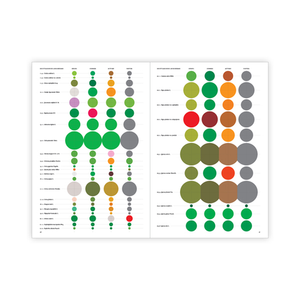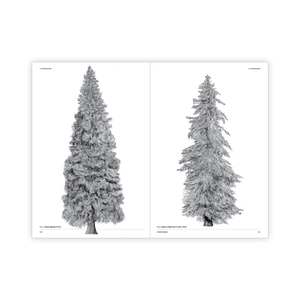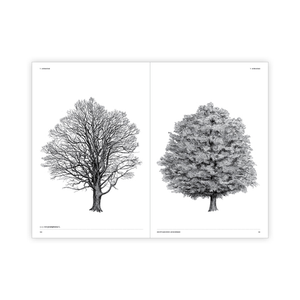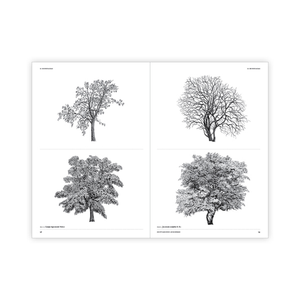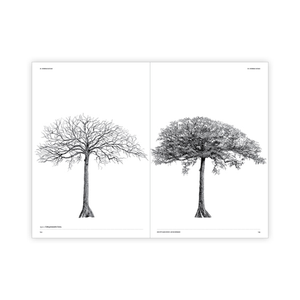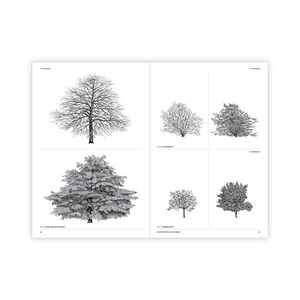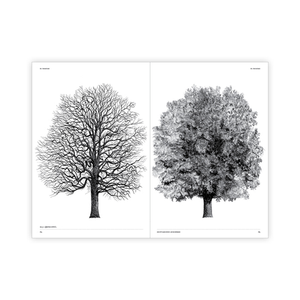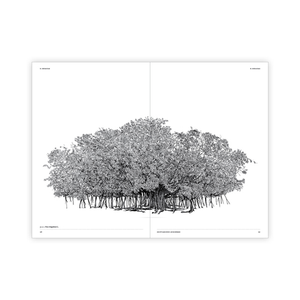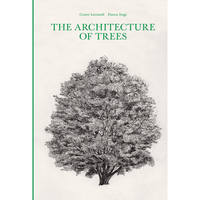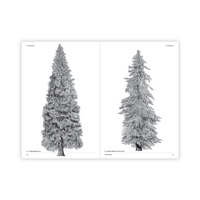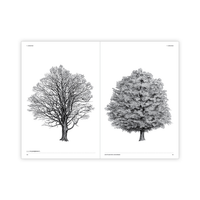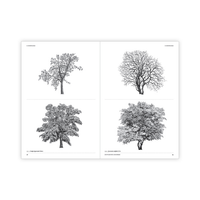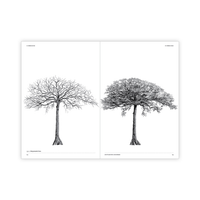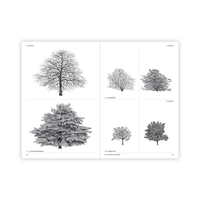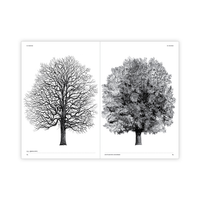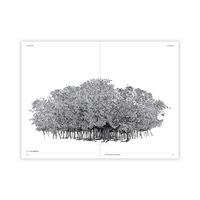 The Architecture of Trees
Description
"Any landscape architect worth their soil should pick up The Architecture of Trees, an all-encompassing atlas of all things tree-related."—The Architect's Newspaper

A 2019 Oprah's Favorite Things Pick

A gorgeous, large format volume that shows each hand-drawn illustration in stunning detail. The Architecture of Trees is the result of over twenty years of dedicated study by landscape architects Cesare Leonardi and Franca Stagi. This new edition preserves the original magnificent illustrations and text, translated into English for the first time.

Features more than 550 exquisite quill-pen drawings of trees. Each of the 212 tree species are drawn to a scale of 1:100, with and without foliage. Complete with tables of seasonal color variation and projections of shadows cast during the hours of daylight and season by season, no other tree book contains such detailed and scientific drawings.

A legendary and unsurpassed botanical masterwork. Considered a standard in many landscape architecture firms, the drawings, essays, and detailed charts are essential for large scale landscaping projects and a helpful tool for backyard renovations. Landscape designers will think in new ways about the effect of seasons and the time of day on trees, and anyone interested in nature and trees will be captivated by the stunning illustrations.

"This book could be considered the Bible for tree lovers."—Western Art & Architecture

An incredible book for anyone interested in trees:
• An oversized, captivating coffee table book for lovers of art and nature illustrations
• A helpful tree identification book with accurate drawings of trees and detailed looks at branches, leaves, and fruit
• A reference for students of landscape architecture, botany, dendrology, architecture, and illustration
Editorial Reviews
Minneapolis Star Tribune
In an age of digitized everything I was awed by the soft texture of Leonardi's ink drawings....A tree's architecture, its silhouette, tells us what it is, what we can expect from it, and how we can manipulate its shape to serve a purpose: for fruit, for summer shade, for winter silhouettes that stop us midstep, as a hiding place from grown-ups. Now that I have this book, I need a new living room table worthy of the book's contents.
Landscape Architecture
The revival of a beloved design reference.
Wall Street Journal
The text would be a valuable resource for any landscape architect, as would the plates showing the foliage color of dozens of species of trees, and the computer-generated diagrams of how their shadows fall at different times of year. But the heart of the book is the pen-and-ink drawings of trees found in Europe, each with and without its foliage and each shown in the same 1:100 scale. Their somewhat forbidding beauty is relieved in the back of the book, where lovely detail sketches of cones, berries and leaves punctuate technical descriptions of each tree.
The Architect's Newspaper
Any landscape architect worth their soil should pick up The Architecture of Trees, an all-encompassing atlas of all things tree-related.
The New York Times
The Italian designers Cesare Leonardi and Franca Stagi spent their spare time obsessively sketching trees in all seasons for editions of The Architecture of Trees. The book is newly available in English, and expanded into a sumptuous format weighing six and a half pounds. It combines quill-pen outlines of leafed and leafless specimens--as varied within strict parameters as Bernd and Hilla Becher's factory photos--with bare-boned but poetic texts. Captions and a glossary shed light on how to identify epicarps (fruit skins) and flabellate (fan-shaped) foliage. An essay by Ms. Stagi meditates on how 'nature experiments in infinite ways' within the confines of trees that 'grab on to the planet' and thrive only where it suits them.
Western Art & Architecture
This book could be considered the Bible for tree lovers. Its large format is perfect for pouring over more than 200 species, hand-drawn to scale. We think The Architecture of Trees is a must-have for those who are interested in landscape design, botany, or just love shady places in the summertime.
Choice
This oversized book (15 by 10 inches) would make a bold statement on any coffee table, but the drawings, systematic arrangement of species, detailed species listings, translation of Latin names, and the aforementioned color phenology and shadow sequences make this much more than an art book. The drawings are rendered so precisely that leaf shapes, crown architecture, and stem structure are captured. To call them works of art is appropriate, but they are more accurately said to be works of some hybrid of art and science. Summing Up: Highly recommended.
The Daily Beast
If any question the place botanical drawing has in art history (they might want to read up on Ernst Haeckel for a start), they would do well to spend some time perusing through the pine trees in this book with their seemingly infinite leaves, or the hauntingly beautiful sketches of a leaf-less weeping willow. Either way, we lost track of time flipping through this tome, dreaming of our favorite sylvan settings, set in black and white.
Metropolis Online
Using nearly two decades' worth of research, Italian architects Cesare Leonardi and Franca Stagi present a strong case for a built environment that celebrates the autonomy of trees--those silent forms of life that are all too often treated as passive backdrop.
Council on Botanical and Horticultural Libraries
Beautifully and thoughtfully made compendium of information.
FORM
It's a work of extraordinary beauty and erudition. It's a magisterial collection, isolating each specimen in a way a photograph could not, and they are presented as living architecture.
Economic Botany
Each drawing is carefully crafted and the passion for each tree reaches out from the pages to engage the reader. In an era where computers have become the "fallback" for graphic representation, these ink drawings transport the reader into the artist's and scientist's love for each tree. From the shade diagrams for all seasons to the origin and etymology of names of genera, this book provides both visual beauty and practical information. The Architecture of Trees is a true treasure for both the arboriculture novice and the meticulous scientist.
Artists Magazine
The Architecture of Trees is both a reference guide and a work of art.
O, The Oprah Magazine
Filled with quill-pen illustrations of 212 species, the exquisite collection took its authors more than two decades to finish. Coffee table, make room!
Natural History
The abiding treasures of this book are elegant quill-pen renderings of each tree in profile, intricate networks of black and white that are dizzying in complexity.
Artblog
This giant and beautifully-produced book illustrating the structure of 212 tree species will appeal to fanciers of detailed, representational drawing as well as to horticulturalists and landscape designers, for whom it was written. The drawings celebrate the beauty and abundance of natural forms.
Popular Science
Since 1983, designers Cesare Leonardi and Franca Stagi's 'botanical masterwork' has been a keystone in the library of any landscape architect. But anyone can appreciate the massive compendium of more than 550 intricate, hand-drawn illustrations of trees. Each member of this black-and-white forest appears at 1:100 scale, with and without their leaves. Best of all, this book comes with an equally large bookmark.