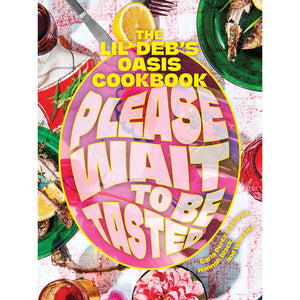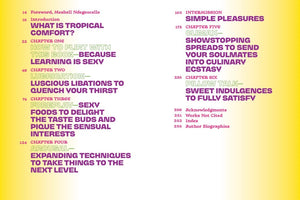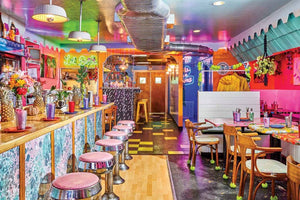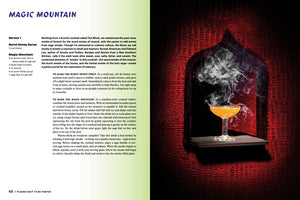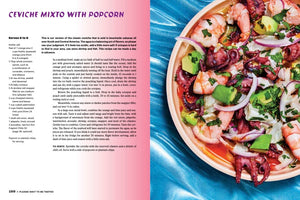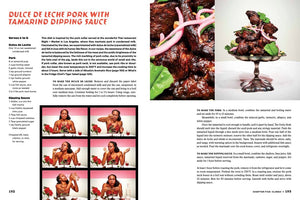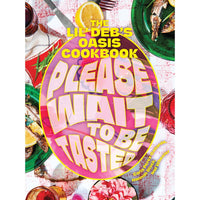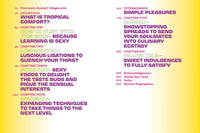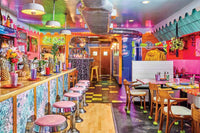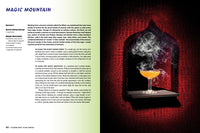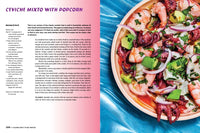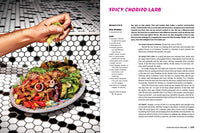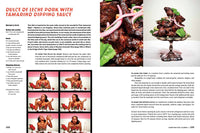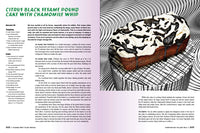 Please Wait to Be Tasted
The Lil' Deb's Oasis Cookbook
Description
A 2023 JAMES BEARD AWARD FINALIST
AN AIGA "50 BOOKS | 50 COVERS" WINNER
Foreword by Grammy-winning singer-songwriter Meshell Ndegeocello.
Home cooks will love serving up bold-flavored tropical comfort food from Please Wait to Be Tasted, the first cookbook from Lil' Deb's Oasis, the James Beard Award-nominated hotspot in Hudson, New York. More than a recipe collection, it's a big-hearted celebration of food, love, and community.
For flavor-craving, art-loving, community-celebrating home cooks, Please Wait to Be Tasted serves up tropical comfort recipes, alongside musings on wine, music, love, sex, friendship, and fashion. At Lil' Deb's Oasis in the Hudson Valley of New York, chefs Carla Kaya Perez-Gallardo and Hannah Black, both art school graduates, have created a bright, welcoming, rainbow-colored, LGBTQ+ inclusive community, where guests are treated to "hot, sticky, juicy, moist fever dreams of flavor."
Their recipes mesh respect for cultural traditions with a twist: Ceviche Mixto with Popcorn; Charred Octopus in the Ink of Its Cousin, Sweet Plantains with Green Cream, Abuela's Flan, and more. With Please Wait to be Tasted (a phrase featured in the restaurant's waiting area), you can bring these recipes home.
In addition to some seventy recipes, Please Wait to Be Tasted shares the knowledge and love that go into making memorable meals at Lil' Deb's Oasis: essays on the restaurant's beginnings and the chefs' navigation of the colonial histories entangled in their recipes' origins; tips on techniques, tools, and pantry; and lessons on how to eat well together.
 PRAISE FOR PLEASE WAIT TO BE TASTED...
"[T]his joyful collection has personality to spare. The tone is playfully provocative, with loosely organized chapters tagged 'Arousal' and 'Climax'....That said, the authors take their dishes seriously....The result is a cheeky work that's got as much 'chutzpah' as it does culinary expertise."
— Publishers Weekly (STARRED REVIEW)
"If you can't make it to the restaurant, Please Wait to Be Tasted will transport you. Much like the restaurant is more than a restaurant, the cookbook is more than a cookbook. It's a manifesto on the politics of queer identity and food, layered with meaning and an acknowledgment of intersectionality."
– The Washington Post
"The first cookbook from the James Beard-nominated team at Lil' Deb's Oasis is a rollicking portal to the beloved Hudson eatery's technicolor LGBTQ+ oasis. Equal parts fun, accessible, and mouthwateringly sensual, the cookbook imparts the restaurant's tips and tricks for recreating the playful community-driven spirit of Lil' Deb's right in your own kitchen....Reading through these pages alone is enough to lift your spirits and entice you to hunt down a bunch of plantains."
– Chronogram Magazine
"This cookbook is far more than just a lush and vibrant collection of recipes—it's a spirited, compassionate invitation to find pleasure in the act of feeding ourselves and our community."
– Mayukh Sen, author, Taste Makers: Seven Immigrant Women Who Revolutionized Food in America