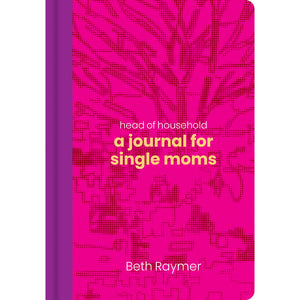 Head of Household
A Journal for Single Moms
Description
A beautifully designed guided journal specifically for single moms, by critically acclaimed author and single mom Beth Raymer.
There are an estimated 15 million children being raised by a single mother in the U.S. Yet, single mothers are deeply underserved when it comes to celebrating their triumphs and sharing their trials and challenges of being a single parent in today's world.
Acclaimed author, journalist, and single mom Beth Raymer hopes to change that. She brings her signature wit, honesty, and wisdom to this unique resource that gives single mothers the most important tool of all: a voice.
This thoughtful journal encompasses both an inspiring personal reflection on the single-motherhood journey and a practical guide for any single mom—whether by choice, following divorce or widowhood, working, stay at home, or any other personal circumstance—to feel empowered and confident. In addition to featuring inspiring quotes from a wide-range of women, the journal includes prompts that explore the conscience and experience of single moms wherever they are in their journey toward building satisfying and successful lives with their children.