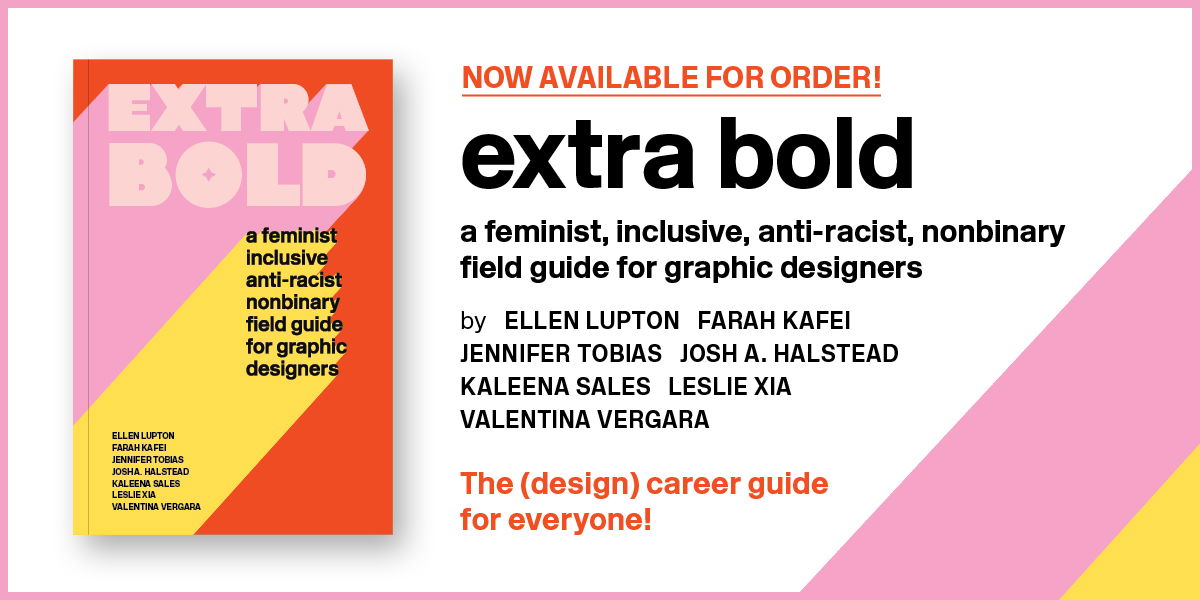 Order Extra Bold
The (design) career guide
for everyone!

Extra Bold is the inclusive, practical, and informative career handbook that we've all been waiting for.

Part textbook and part comic book, zine, manifesto, survival guide, and self-help manual, Extra Bold is filled with stories and ideas that don't show up in other career books or design overviews.

The book features interviews, essays, typefaces, biographical sketches, and projects from dozens of contributors with a variety of racial and ethnic backgrounds, abilities, gender identities, and positions of economic and social privilege, adding new voices to the dominant design canon.


Jennifer Tobias's original, handcrafted illustrations bring warmth, happiness, humor, and narrative depth.

Keep reading to learn why Extra Bold is the (design) career guide for everyone!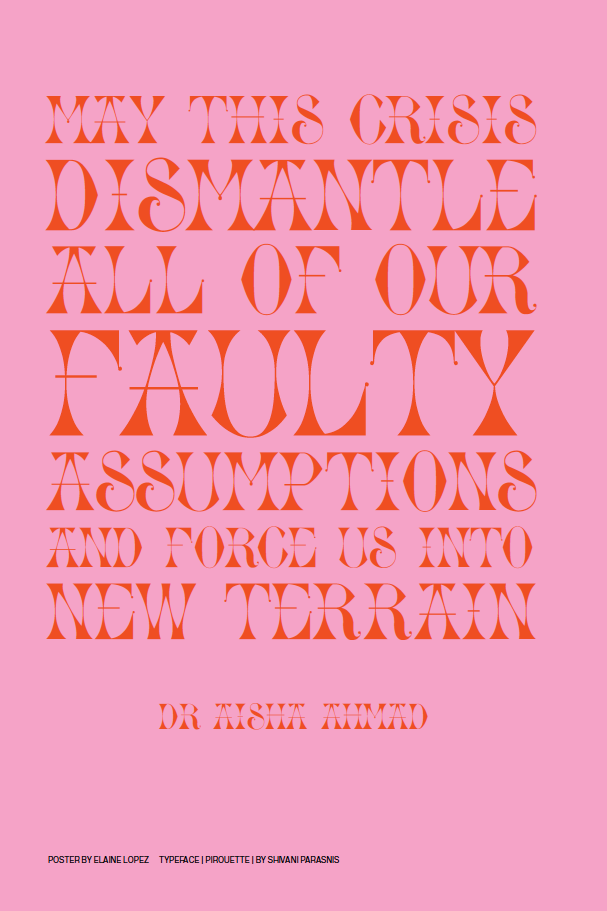 Theory
Creating a more just world requires struggle and debate.
Over time, securing rights for some people has ended up excluding others. Inclusive design is created by people with varied identities, backgrounds, and abilities.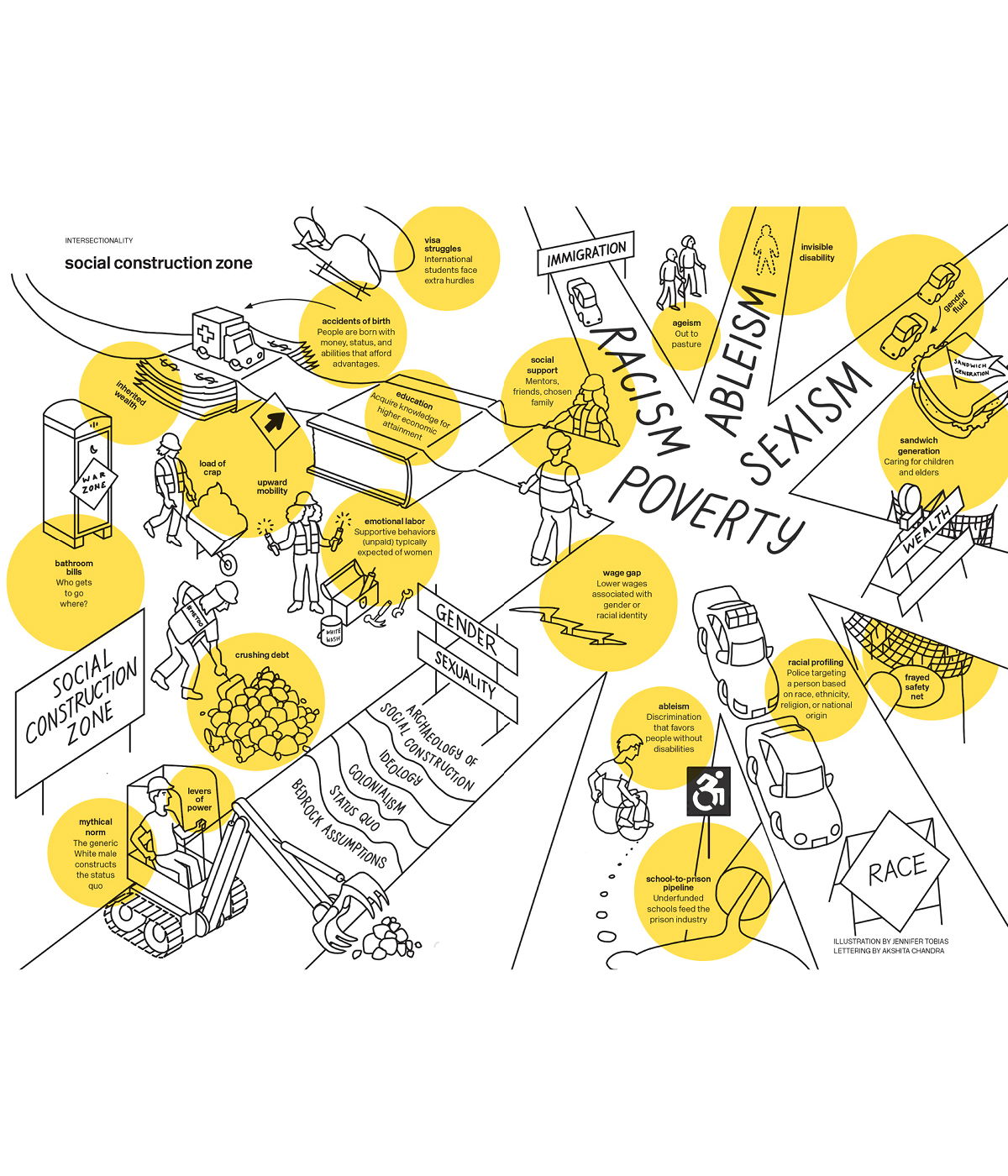 Selection of terms and topics covered
feminism
systemic racism
intersectionality
teaching Black designers
mythical norm
disability theory
embodied learning
cyborg storytelling
binary structures
sex and gender terms
typographic binaries
History
History is a selective set of narratives that have been recorded and passed on. Today's historians are studying the achievements of overlooked people and practices in order to create decolonized histories, queer histories, gendered histories, local histories, disability histories, and histories of popular culture.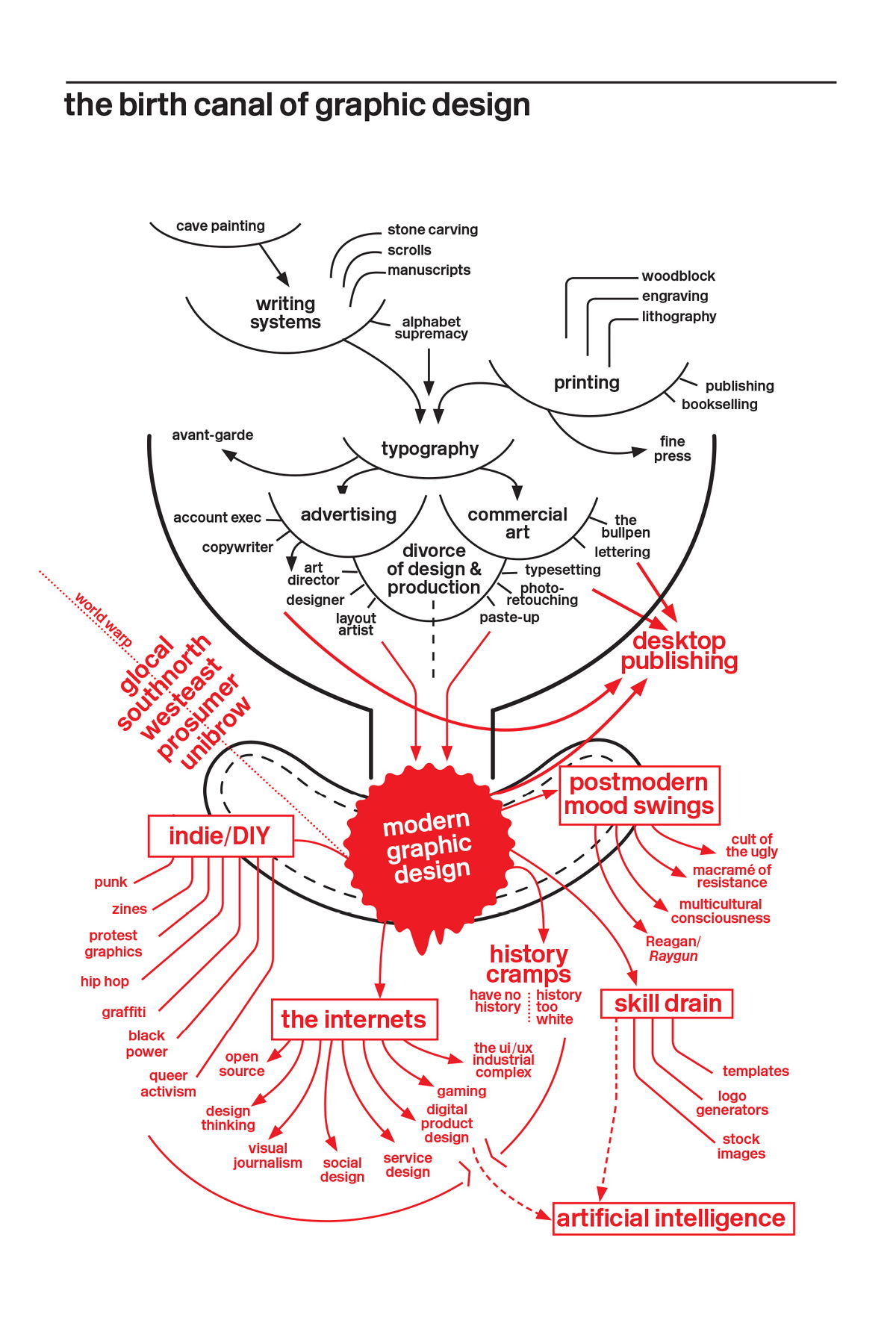 Selection of topics and people covered
Mapping history
How to be a historian
Feminism in India
International symbols of access
Timeline: queer history
Yolande Bonhomme
Sojourner Truth
William Wells Brown
Angel De Cora
Anni Albers
Ed Roberts
Neil Marcus
Ruth Ellis
Susan Sontag
Willi Smith
Work
Our careers include more than just jobs. Designers and artists create work outside the parameters of traditional employment. Some of life's most meaningful work isn't paid, from caregiving to activism and self-publishing. This chapter looks at some of the different ways designers work, from paid positions to independent production.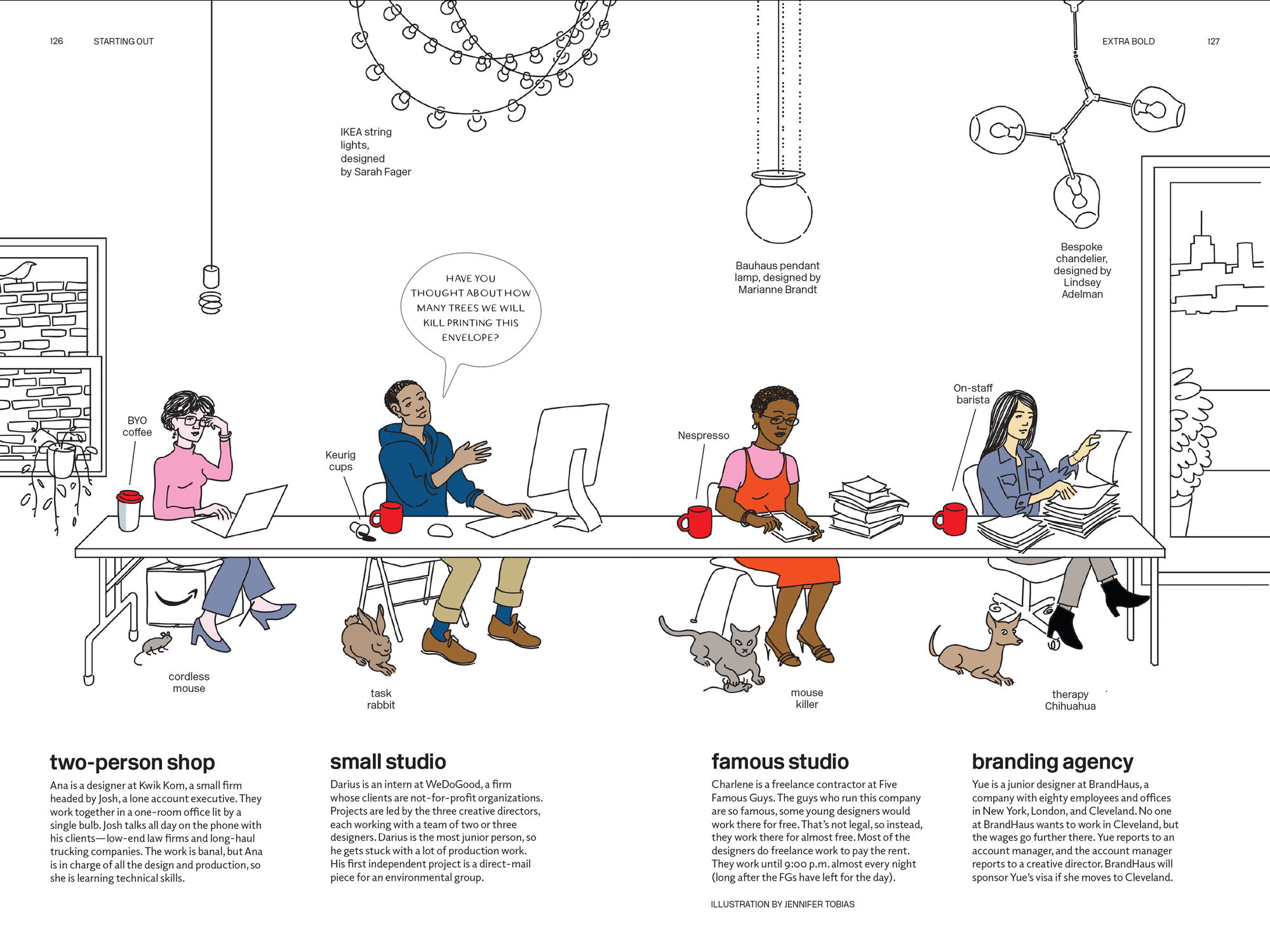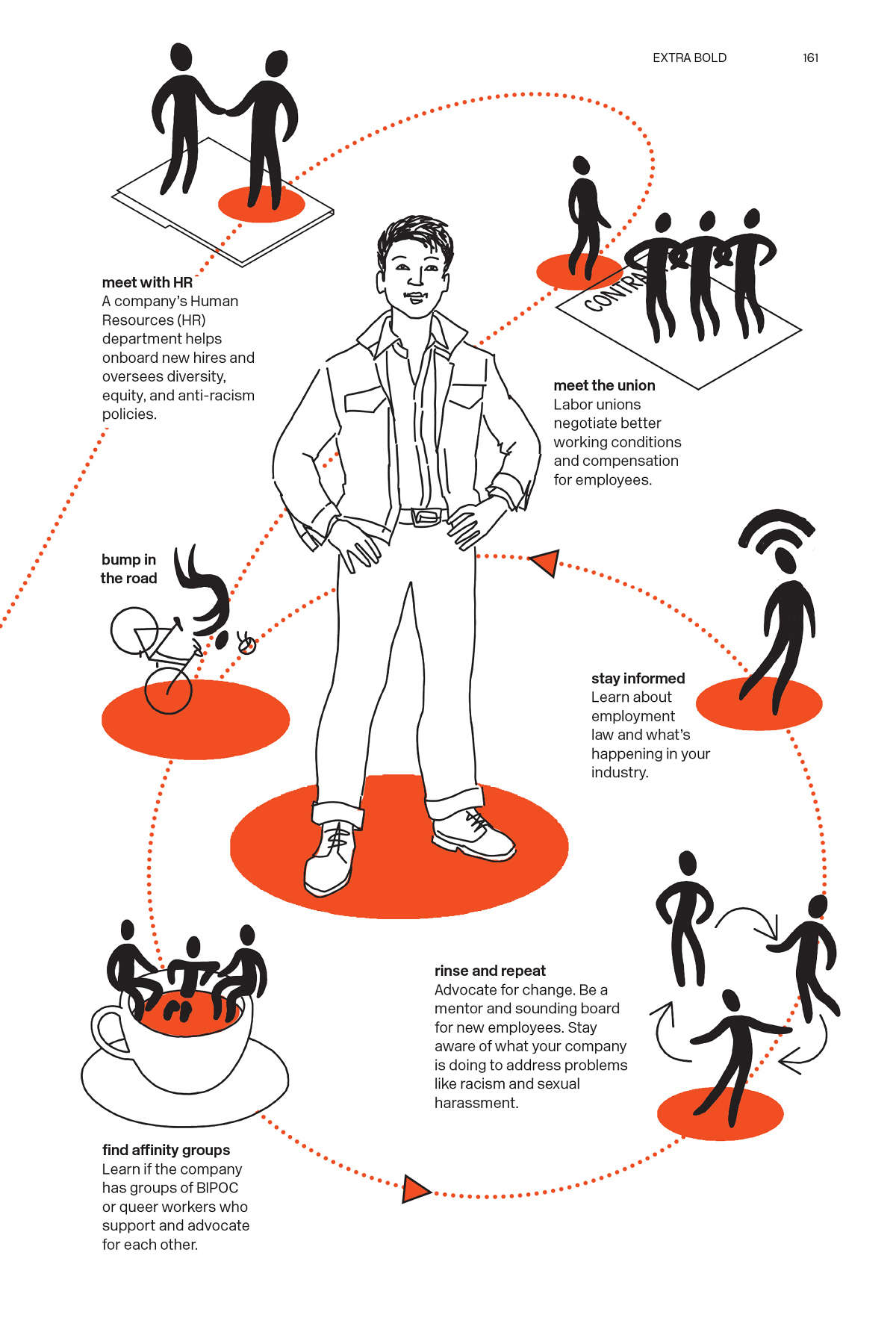 Spotlight: The Hiring Journey

So you've been hunting for the right job, applied to numerous openings, reached out to potential recruiters through LinkedIn, exchanged a few e-mails with design directors, and—finally—you've done it: you've scored an interview!

What are your next steps, and how do you know if the company you are interested in working for is the right one for you?

Check out the graphic to the right for some easy tips for the hiring journey.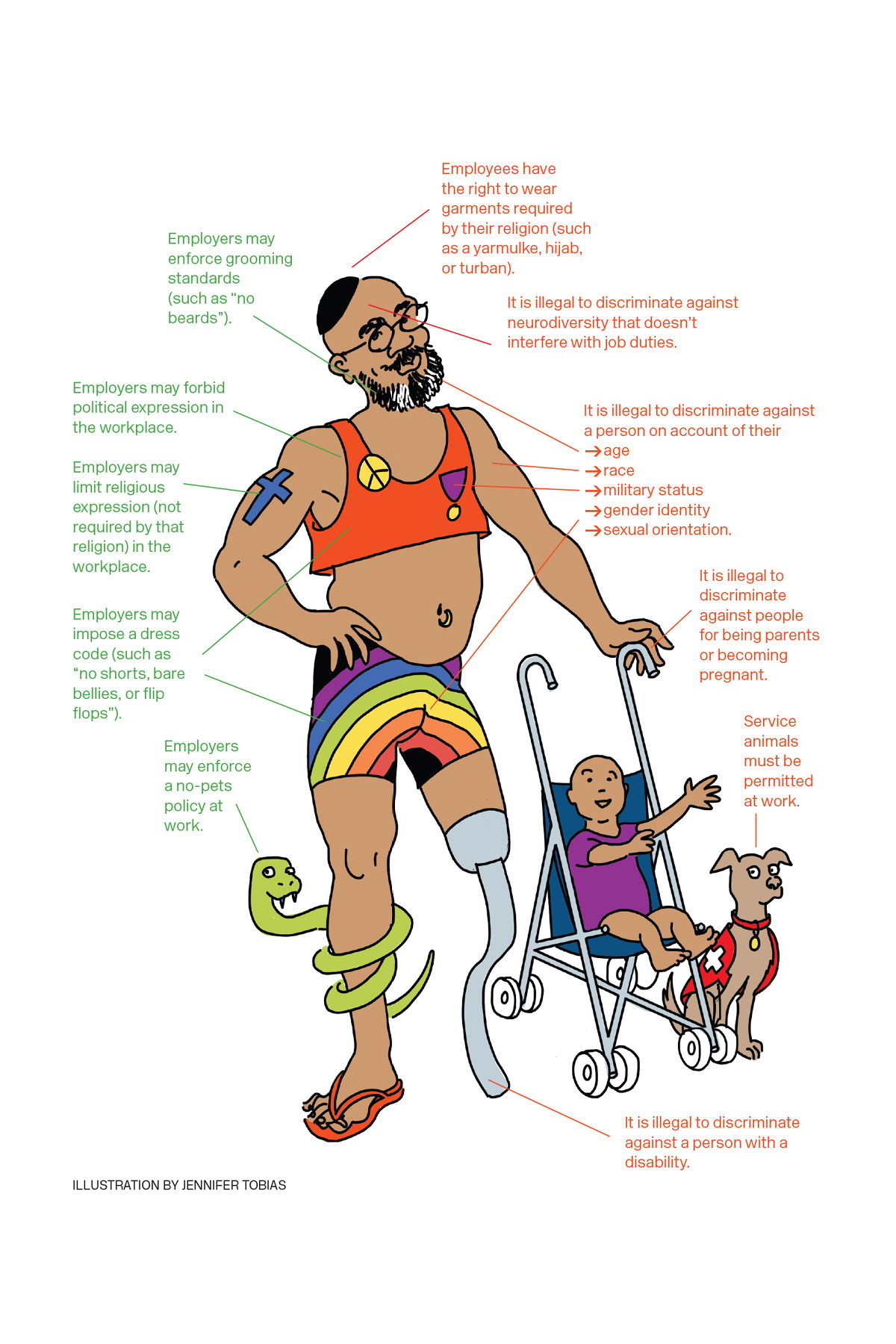 Selection of topics and themes covered
Starting out
Graphic hierarchy
Workplaces
Wage gaps
Hiring for diversity
Where are the Black designers?
Discrimination at work
Parents at work
Coming out at work
Salary transparency
How to quit
Diving into the gig economy
Confidence equity
Emotional housekeeping
Psychological safety
Misappropriation
Mentoring
Cover letters
Presentations
Social media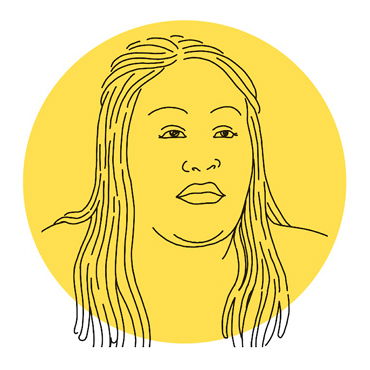 Conversation with Bobby Ghosal and Jared Erondu

"Designers are creating culture. We're creating the interface by which people engage with their futures. We don't have conversations that frame it like that, and I'm not sure as practitioners we are preparing ourselves to hold that level of power."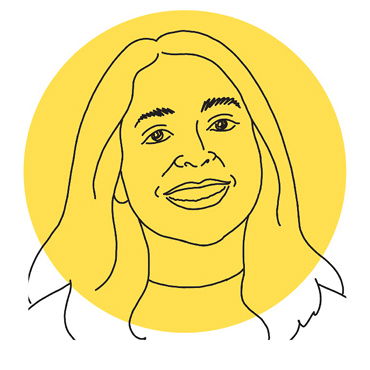 Conversation with
Ash Highfill

"Just like binaries related
to gender, traditional type design showcases a certain set of either/or binaries, like roman/italic or serif/sans serif.... I worked on designing typefaces that provide an alternate point of view."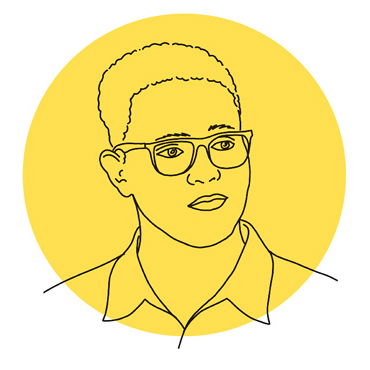 Conversation with
Roger Peet

"So I tried to figure out a way to introduce a nonstereotypical piece of minority culture into the design vocabulary itself, starting with the basis of any good design—typography."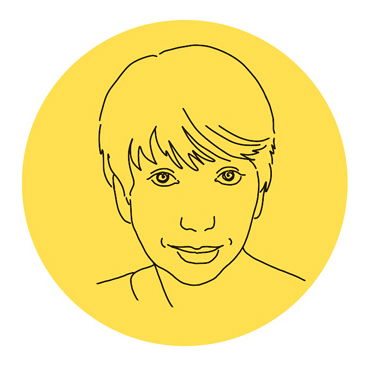 Conversation with
Steven Heller

"I understand how able-bodied people may perceive these issues, but I also live as a disabled person today. And this has made me keenly aware of the symbol and its relation to reality.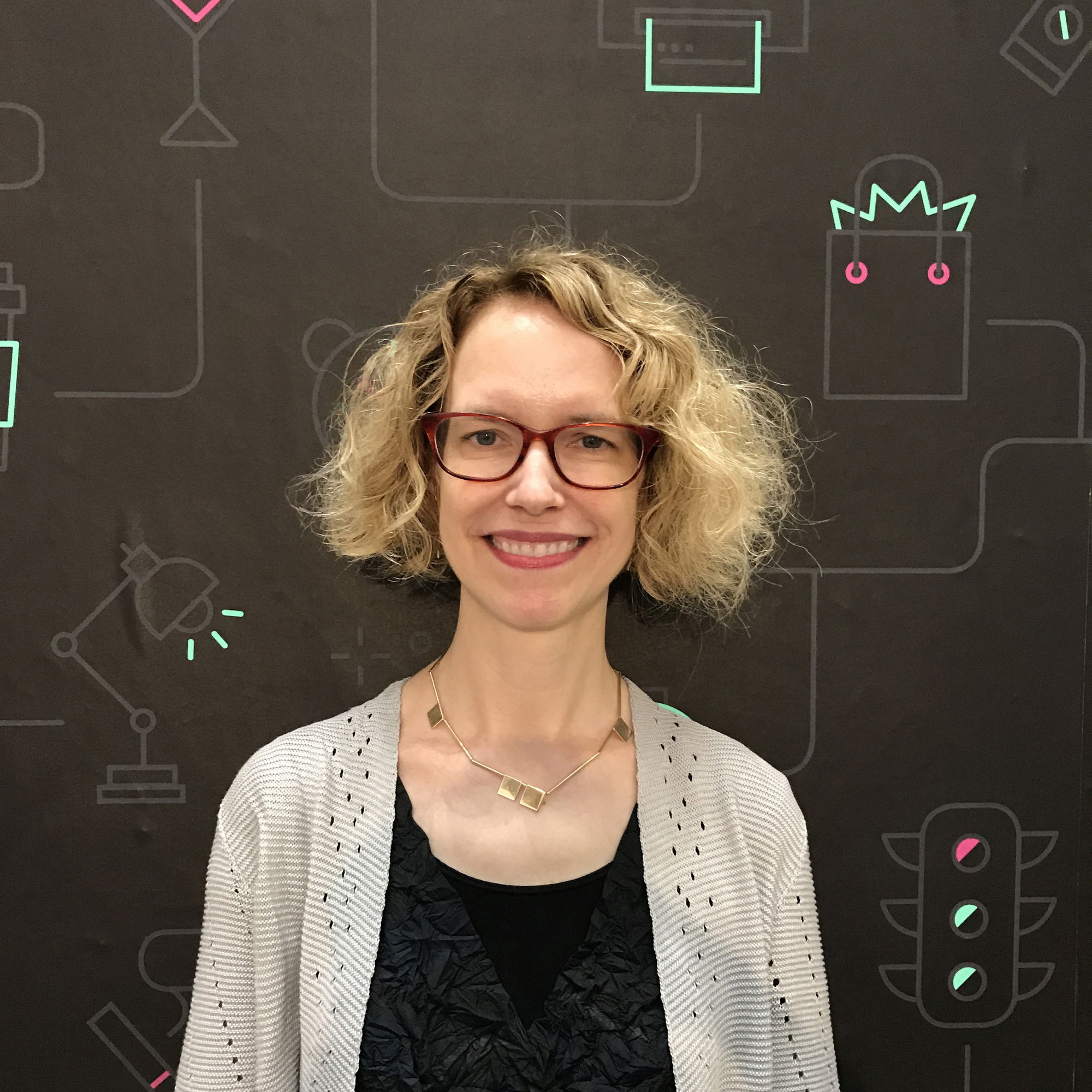 Ellen Lupton is curator of contemporary design at the Cooper Hewitt, Smithsonian Design Museum in New York City and director of the Graphic Design MFA program at the Maryland Institute College of Art in Baltimore. An author of numerous books and articles on design, she is a public-minded critic, frequent lecturer, and AIGA Gold Medalist.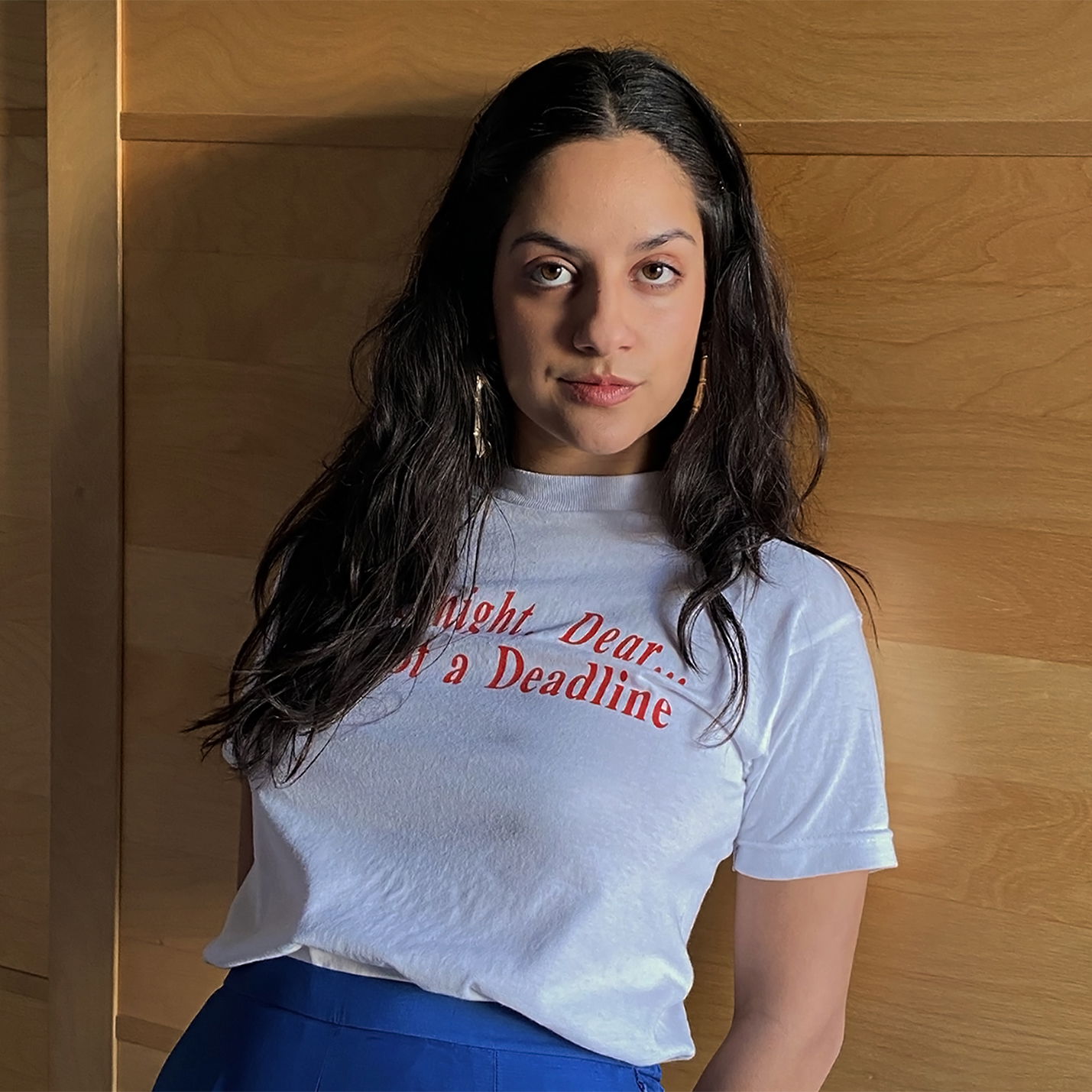 Farah Kafei is a designer and art director who has led initiatives addressing gender disparity in design education and fostered communities pushing for a more inclusive industry. She's had the pleasure of working for the Metropolitan Museum of Art and studios such as Sagmeister & Walsh and Doubleday & Cartwright.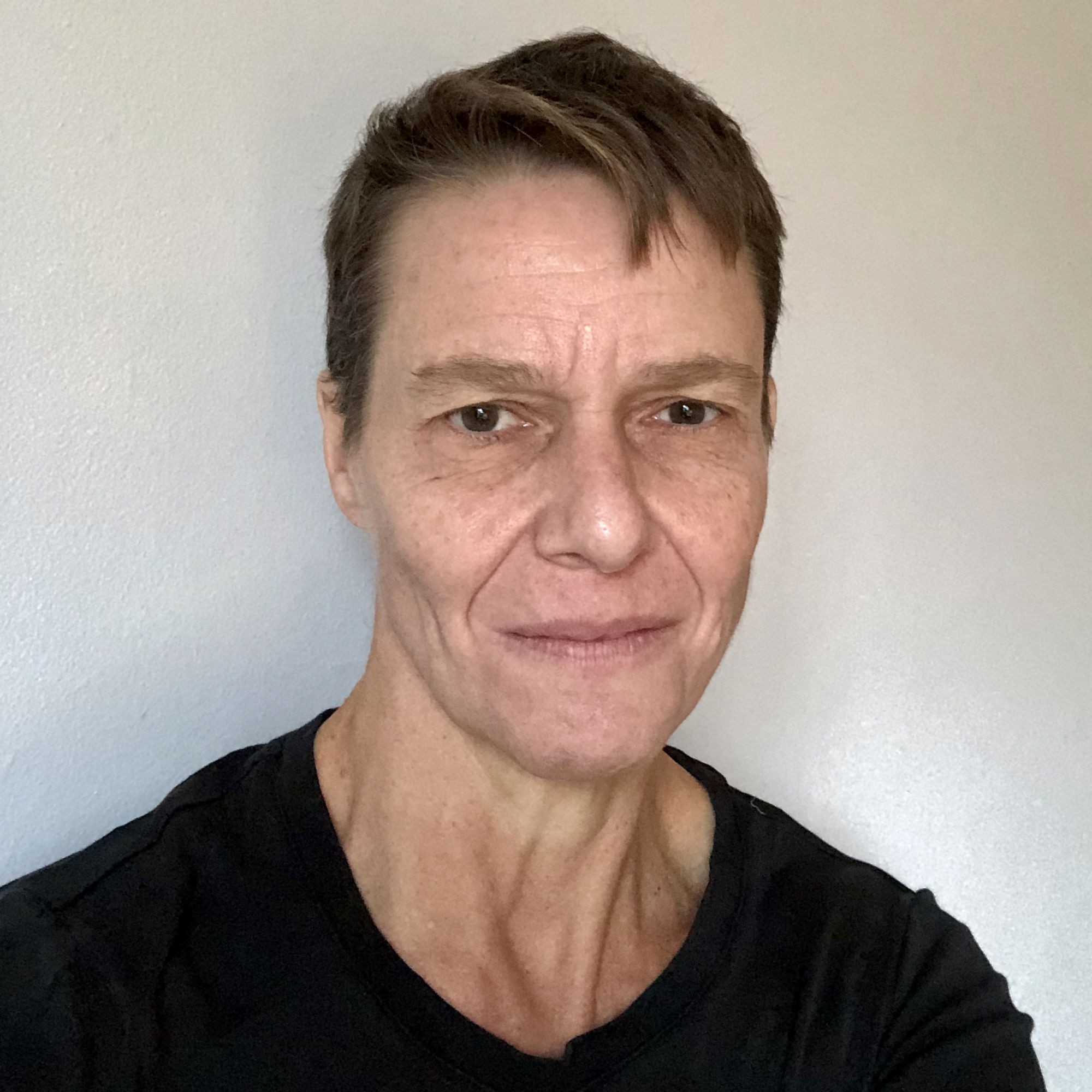 Jennifer Tobias is a scholar and illustrator. She holds a PhD in art history from the City University of New York, an MLS from Rutgers University, and a BFA from Cooper Union. She served as a librarian at the Museum of Modern Art and Parsons School of Design.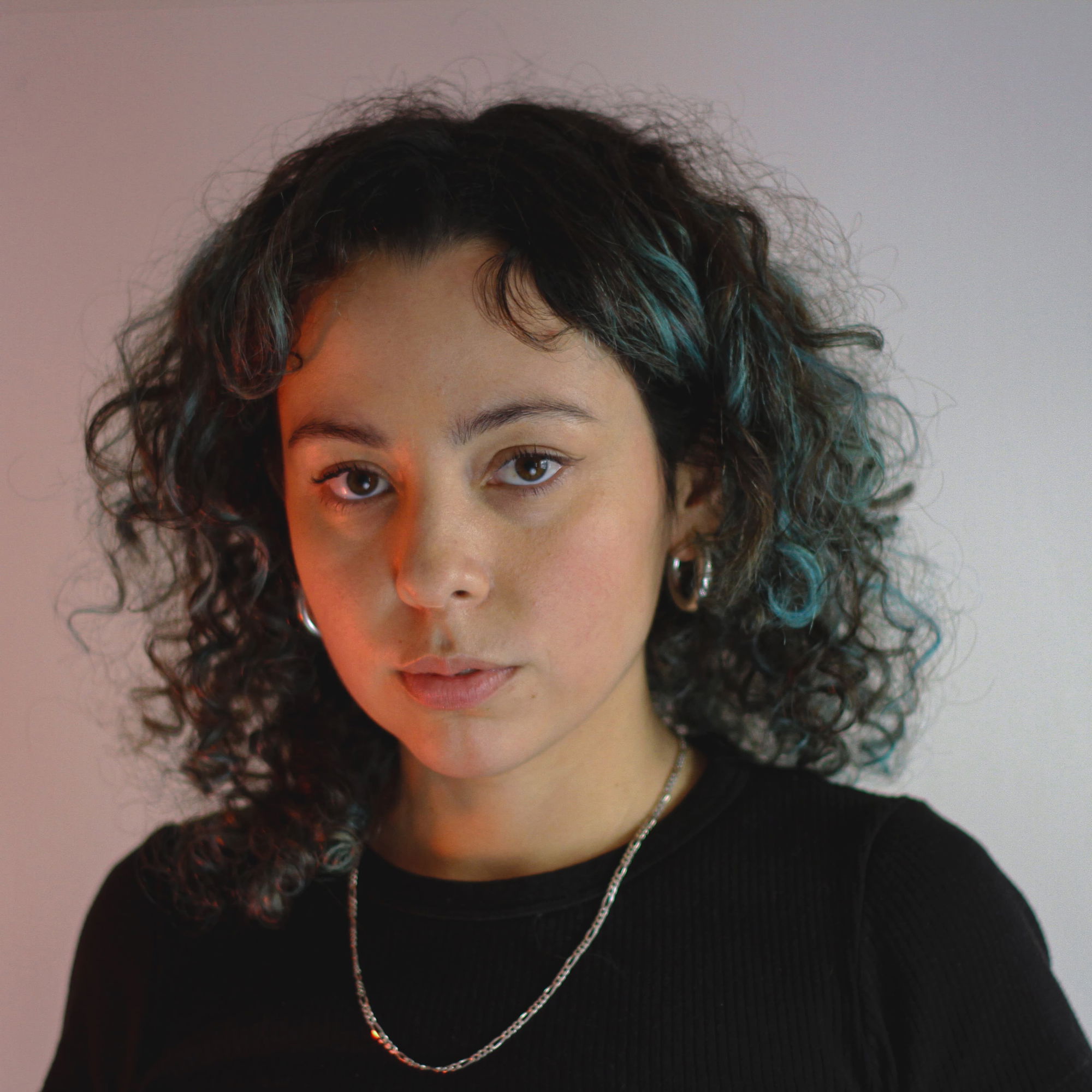 Valentina Vergara is a multidisciplinary designer and illustrator who uses design as a catalyst for change. Her projects and collaborations address gender disparity in graphic design education and explore ways of dismantling oppressive design thinking and advocating for and uplifting marginalized perspectives.

Josh A. Halstead is a design educator and disability studies scholar. A recognized contributor to disability design discourse, he seeks to unsettle power/knowledge in theory and praxis by centering marginalized perspectives.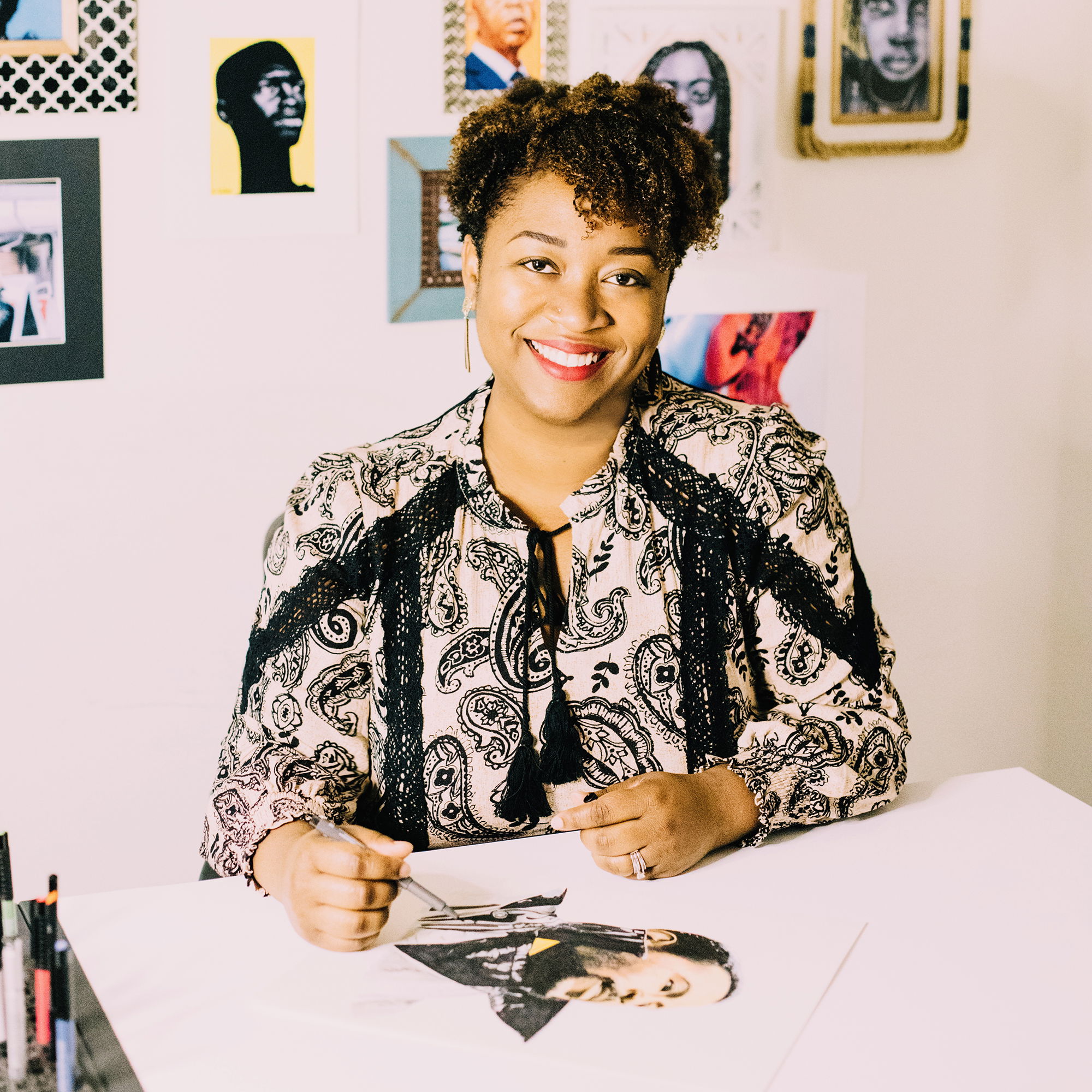 Kaleena Sales is a design professor at Tennessee State University, an HBCU (Historically Black College and University) in Nashville. Her research centers on the intersection of Black culture and aesthetics and investigates the ways in which identities and experiences impact design solutions.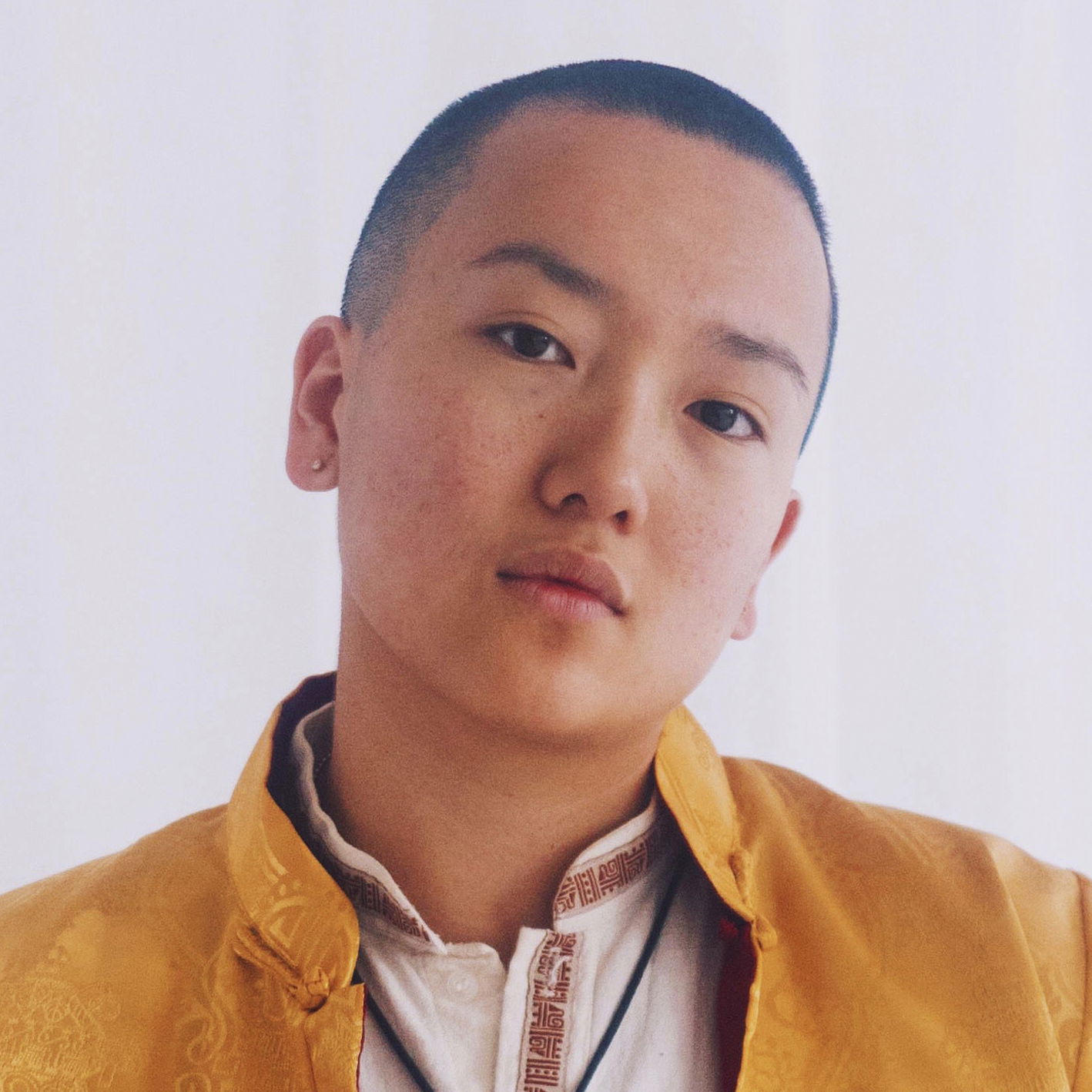 Leslie Xia is a queer Chinese American art director. They studied graphic design at the Maryland Institute College of Art and have worked for companies like the Foundry at Meredith, Men's Health, VICE News, and Fast Company. Their personal work focuses on race, gender identity, and social justice.