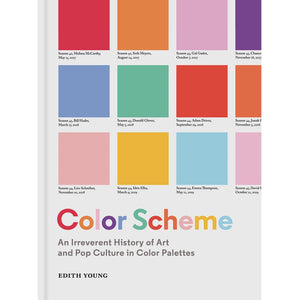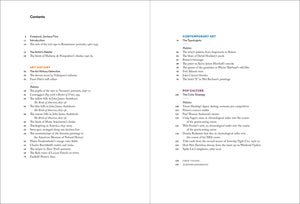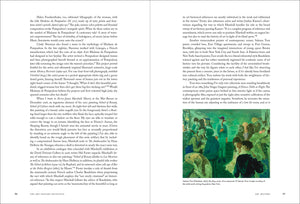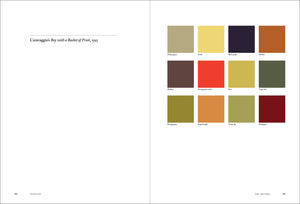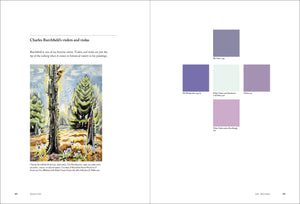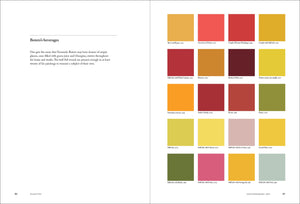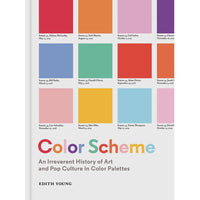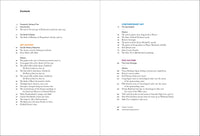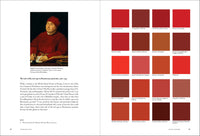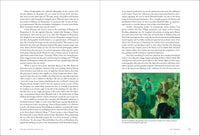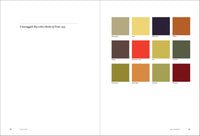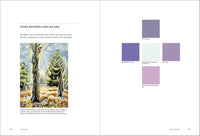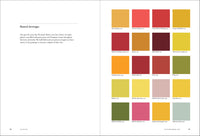 Color Scheme
An Irreverent History of Art and Pop Culture in Color Palettes
Description
Change the way you see color forever in this dazzling collection of color palettes spanning art history and pop culture, and told in writer and artist Edith Young's accessible, inviting style.
From the shades of pink in the blush of Madame de Pompadour's cheeks to Prince's concert costumes, Color Scheme decodes the often overlooked color concepts that can be found in art history and visual culture. Edith Young's forty color palettes and accompanying essays reveal the systems of color that underpin everything we see, allowing original and, at times, even humorous themes to emerge. Color Scheme is the perfect book for anyone interested in learning more about, or rethinking, how we see the world around us.
PRAISE FOR COLOR SCHEME... 
"Color Scheme: An Irreverent History of Art and Pop Culture in Color Palettes is a small wonder of incredible moments, equal parts art history and paradigm-shifting invention....If you love color, this book will speak directly to your soul."
–Design Milk
"Color Scheme acts as both coffee table book (due to its brilliant, clean, and perfectly minimal/maximal design) and historical retelling of color palettes' iconic moments in pop culture history-from Pete Davidson's Weekend Update shirts to Tonya Harding's figure skating costumes. It's witty, it's whimsical, and it will be very nice to thumb through when your brain needs an aesthetically pleasing break"
– SELF
"If art is your jam, you will want to run and get this book....Color Scheme is perfect for art enthusiasts, history buffs or anyone who is interested in doing a deeper dive into how we see the world around us through color."
– Cincinnati Enquirer
"Color Scheme is a brilliant, smart examination of how we think about color, how material medium informs color, and how these ideas have changed over time....[S]hort, pithy, and fundamentally challenges how readers think about and internalize the colors that surround them."
– Glasstire
"[In] Edith Young's Color Scheme, the color palette becomes a vehicle to examine art history, popular culture, and the artist's own professional and artistic development....The primary allure...is Young's artwork and methodology, but the writing, at times both humorous and sophisticated, will get you to stay."
– Brooklyn Rail