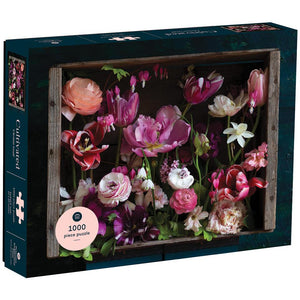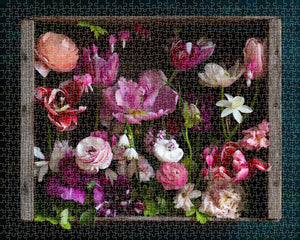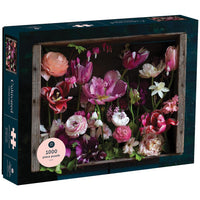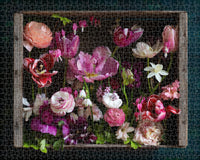 Cultivated 1000 Piece Puzzle
Description
Arrange a stunning modern masterpiece of floral design with this 1000-piece jigsaw puzzle by designer and photographer Christin Geall.
The Cultivated 1,000 piece puzzle image is drawn from the stunning debut book of the same name, by celebrated floral designer, writer, and photographer Christin Geall and captures her rich and detailed floral style. Piecing together this lush arrangement will immerse you in her inspired world of flowers, colors, and light.
1,000-PIECE PUZZLE: a fun challenge for family and friends, the 1,000-piece art puzzle features a modern masterpiece of floral design. The pieces fit together well with no puzzle dust and the gorgeous finished puzzle measures 20" x 25".
PHOTO ART BY FLORAL DESIGNER CHRISTIN GEALL: enjoy working on the stunning cut flower collage puzzle and enter her inspired world of flowers, colors, and light.
ATTRACTIVE AND STURDY STORAGE BOX: the 9 x 11 x 2.5" Matte-finish storage box shows the completed puzzle artwork and is an ideal place to keep pieces safe. Also makes a beautiful gift!
PUZZLE PHOTOGRAPH: talented Cultivated floral designer and writer Christin Geall created the arrangement with flowers she grew in her garden, and then took the photograph. The box includes an insert with more detail on how she created the magnificent still life of flowers and greens.
Also see Cultivated: The Elements of Floral Style and the Cultivated Notecards.