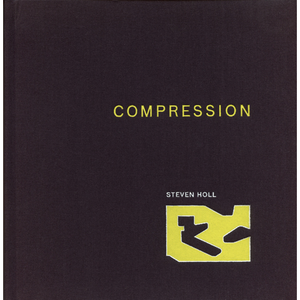 Description
Steven Holl celebrates the thirtieth anniversary of his landmark book Anchoring with Compression, a collection of thirty-five major projects from the past decade. Holl applies concepts from neuroscience, literature, social science, and philosophy to develop the idea of compression: the condensation of material and social forces to create meaningful and sustainable architecture. A diverse roster of international works includes an expansion of the Museum of Fine Arts Houston; academic facilities for Columbia University, Princeton University, and the Glasgow School of Art; urban plans; a harbor gateway for Copenhagen; and an extension of the Kennedy Center for the Performing Arts. All demonstrate Holl's poetic attention to light, space, and water; a subtle and tactile employment of material and color; and an awareness of architecture's potential to connect people through inspiring public spaces.


Editorial Reviews
A Daily Dose of Architecture Books
It's clear Holl's architecture has evolved greatly, veering far into the sculptural realm....The writing in Compression expresses the issues Holl has focused on in his career: light, the senses, place, concept--clearly formal considerations.